Description
More information on the Pro Trader Program: Watch Video
Are you ready to take your trading seriously?
No more "Get rich quick" systems. No more searching for the "Holy Grail of Day Trading". If you want to be successful with your trading then you have to approach it like a career. You have to work hard at it. That being said, having the best tools and services make the process much faster and more efficient. That is what you are getting with the Einstein bundle. This bundle includes everything you need to become a successful day trader (You just have to put in the time and effort!). This system is tuned specifically for futures trading on the NinjaTrader platform. But the indicators will work for forex, stocks, (anything with good data).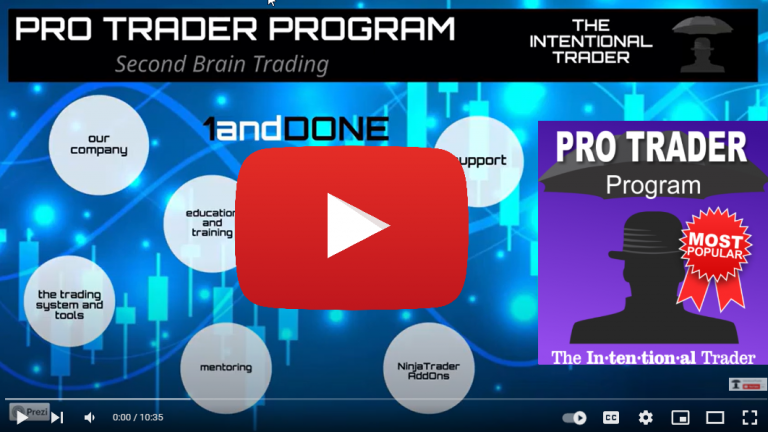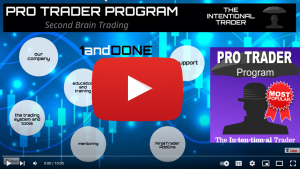 We offer the most powerful indicators on the NinjaTrader platform. Here is a quick list of all of the market conditions you will be able to see with the full suite of indicators:
Speedtick: When the Big Boys are manipulating the markets.
SuperDivergence: When price and momentum disagree. 7 Different Oscillators read.
First Touch Reset: Support/Resistance levels with relative strength level
Mometer: When a trend is becoming exhausted with momentum.
Overbought/Oversold aka OBOS: When potential buyers/sellers have become exhausted.
Velocity: When the velocity of price changes more, and/or more quickly, than in previous (user-definable) bars on the chart.
Pullback Alert: Reads every tick to determine when the most important type of volume is controlling the current bar.
Ricochet: Measures a rapid acceleration of the speed at which trades are being processed.
ROCKSTAR: Combination of Speedtick, SuperDivergence, and OBOS. This confluence leads to many powerful trade setups
More Indicators: Even more indicators to make visualizing trades and qualifying trades easier
Oh is that not enough for you? Here are some features you get with our Pro Trader Program:
Trade room: Monday-Friday with live calls on trade setups (Via microphone)
Fast Forward Training: Training program for our trading system. How to use NinjaTrader, how to use market replay, etc…
Ah Ha Moments: Weekly mentoring from our head trader. How to approach trading with a realistic mindset and how to set goals for your trading career.
Future indicators/service FREE: That's right. Once you are in our Pro Trader Program you won't pay for our new indicators or services. Once you're in the family you get the goods.
TradeRx Mentoring Program: A peer mentoring program to make sure you are accountable for your trading decisions and staying on the right path to success.
Remote support: Need some help with tech support? NinjaTrader giving you some problems? We will log onto your computer and fix you up!
Essential add-on Suite: Supercharge your NinjaTrader. Rollover in one click, set priority to NinjaTrader over other tasks (less crashes), change backgrounds with ease, and much more.
Replay Data Downloader: Downloading data was once a tedious process. Not anymore, Download weeks of data in just a few clicks!
Starter Program
RockStar
Velocity
NRS Zone
OTS
Mometer
Mac Drive
Flash
SpeedTick
OBOS
SuperD
Ricochet
PullBack Alert
First Touch Reset
Climactic Volume
Wickspercent
All Future Indicators
Unlimited Trade Room for 2 weeks
Fast Forward Training
TradeRx Mentoring
NinjaTrader Essential AddOn's
Priority Support Services
Most Popular
Pro Trader
RockStar
Velocity
NRS Zone
OTS
Mometer
Mac Drive
Flash
SpeedTick
OBOS
SuperD
Ricochet
PullBack Alert
First Touch Reset
Climactic Volume
Wickspercent
All Future Indicators
Unlimited Trade Room
Fast Forward Training
TradeRx Mentoring
NinjaTrader Essential AddOn's
Priority Support Services
Extra Income
RockStar
Velocity
NRS Zone
OTS
Mometer
Mac Drive
Flash
SpeedTick
OBOS
SuperD
Ricochet
PullBack Alert
First Touch Reset
Climactic Volume
Wickspercent
All Future Indicators
Unlimited Trade Room for 2 Months
Fast Forward Training
TradeRx Mentoring
NinjaTrader Essential AddOn's
Priority Support Services